Col. Fernando Morote Solari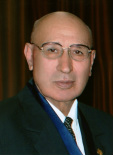 Col. Fernando Morote Solari (Ret.), a military hero, is a scholar and writer of several books on geopolitical history with special attention to military campaigns as well as books that promote peace and harmony in the world. He has received honor
s
in every school and military course that he has attended
,
from cadet to colonel. Col. Morote attended advanced military studies The United States Army School of Advanced Military Studies (SAMS) at
Fort Leavenworth
,
Kansas
. He is the recipient of a gold medal of honor for his strategically anti-battle designs. He
has held eminent positions in academic institutions such
as an
a
cademic
p
rovost of the Center for Military Higher Education. Several of his geopolitical predictions have come true, such as the creation of the European Union
---
Dr. Elsa-Sofia Morote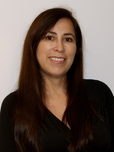 Dr. Elsa-Sofia Morote is a professor, international scholar, mentor, and quantitative and qualitative researcher trained at the Massachusetts Institute of Technology (MIT), where she was a senior postdoctoral fellow. She graduated from University of Lima (BS), Centro de Investigacion and Docencias Economicas (CIDE, MAP), Carnegie Mellon University (MS), and University of Pittsburgh (Ed.D). She is a professor in the Educational Administration, Leadership and Technology doctoral program at Dowling College in New York. Her publications cover areas such as Multicultural Education, Happiness in Life, Entrepreneurship, and Economics of Education. She is a Gross National Happiness Ambassador in the United States. Dr. Morote has received several international awards. See more information at
http://www.internationalprofessor.com
.
---
Dr. Patricia Bowens McCarthy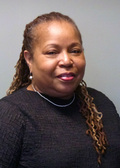 Dr. Patricia Bowens McCarthy, a Rotarian, is an editor who uses her gift as a wordsmith to ease the link between the writer's intention and readers' understanding. She comes from a background of teaching and public school administration with over forty years of experience in managing all aspects of the day-to-day operation of schools in New York in the areas of curriculum development, strategic planning, student orientation and discipline and evaluations. Dr. Bowens McCarthy's research/publication interests included the academic performance of African American males, multiculturalism, and educational equity. She has acted as consultant/presenter on issues of personnel, curriculum, state mandates, and staff development. Dr. Bowens McCarthy was the recipient of the Inter-county Teacher Resource Center Teacher Recognition Award for exemplary practices in teaching & learning (2007). She holds a BS in Music Education from Hampton University; MS in Urban Administration from Syracuse University; Certificate in Advance Studies in Education Administration from the State University of New York, Albany, and the Ed.D. in Educational Administration, Leadership, and Technology from Dowling College.



---